The Thinkst team has been at the forefront of Information Security for years. Our Thinkst Canary product is deployed across 7 continents and is loved around the world (https://canary.tools/love). If you used the Internet today, chances are you've used a company that uses Thinkst Canary.
If you have a passion for Information Security, and want to help us make a dent in the world, then we would love to hear from you.
Here are our current open positions.
Senior Developer
We're seeking an experienced developer with a proven ability to find unusual solutions to technical problems.
About the Role
Our senior developers work on Canary by turning product decisions into technical designs, and then into code. Alongside the existing senior developers, you'll share responsibility for setting technical standards and designs.
Our Canaries are appliances (hardware and virtual) with a stack that starts with Linux kernel modifications and ends in CSS, touching network code, service daemons in Python and C, more DNS than you can imagine, Flask, and the HTML/JS/CSS combo along the way. The management consoles have their own stack, and bring different challenges in terms of scale. We have custom network protocols and more. A great candidate might not know each of these levels, but isn't scared to learn.
Location
Remote OR Cape Town OR Johannesburg
Key Skills
We're primarily looking for flexibility and ingenuity. A developer who isn't too encumbered by strata. You'll be able to point to examples of challenges you've tackled in unexpected ways.
You'll notice we don't specify a language here, and that's because the right candidate will be familiar with several languages, and fluent in at least one. Python experience is beneficial, but we've been making increasing forays into Go.
Experience with code management, and development processes.
Contact
If shipping hardware, patching kernels, building DNS channels, or writing honeypots sounds like your cup of tea, get in touch.
Drop us a mail with your CV: hiring@thinkst.com!
Systems Development Engineer
We're looking for an experienced software engineer capable of developing tools and automation which empower both technical and non-technical users at Thinkst.
About the Role
Our stack is a combination of popular open-source and homegrown tooling running predominantly on AWS. We're looking for someone who can help us automate the various workflows, engineering processes and systems necessary to reliably operate and scale Thinkst as a whole.
Embrace System Thinking. Our core company value is "Know. When it matters!". It is integral to building robust, self-healing systems which amplify signal and reduce noise for humans.
Strong aspiration for No Ops/Zero-Ops + Iterative/Continuous improvement mindset.
Ability to look wide and dive deep towards debug previously-unseen issues.
Location
Worldwide
Key Skills
We're looking for someone with strong software engineering and computer science fundamentals who approaches problem-solving from first principles and focuses on the process-flow before any particular tool. We do not prescribe any particular programming languages, tools or frameworks and we strongly encourage a "best tool for the job" mindset irrespective of whether the tool is invented or adopted.
Contact
If solving systemic issues through software automation excites you, we'd love to hear from you!
Drop us a mail with your CV: hiring@thinkst.com!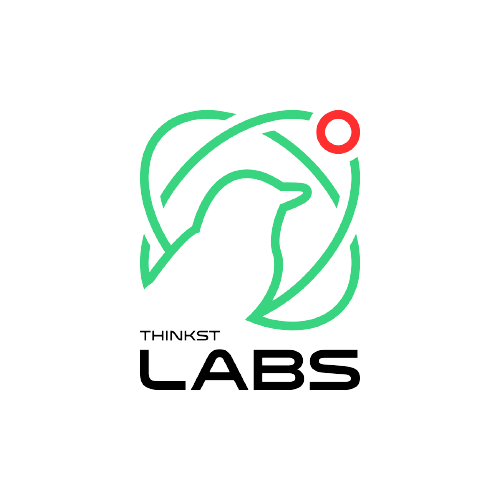 Thinkst Labs is looking for senior security researchers to join our fledgling team.
Labs' Mission
We built Thinkst because we love learning. We believe that even devilish problems eventually fall to sustained, quality thinking. We pride ourselves on curiosity, intellectual honesty and the desire to share what we learn. Over the past two decades, we've written in books, authored papers, built tools and delivered talks all over the world. We made a name for ourselves in the industry as folks who did meaningful research and added clarity to murky topics.
Thinkst Labs is a team dedicated to performing practical research in areas ignored by typical security research. This means less focus on specific bugs and flaws, and more focus on fundamental shifts or classes of issues, and their defences.
Open Roles
Do you thrive on exploring new technology, spelunking in old technology, discovering attacks or inventing defenses? Do you have a track record of publishing interesting papers, delivering novel talks or sharing blog posts on interesting concepts?
Then Labs could be the place for you.
Senior Security Researcher
A Senior Security Researcher is a full-time research role with Labs. You will be hungry to develop new attacks and new defenses against technology, new and old. You will be able to immerse yourself into new products and systems to identify systemic and programmatic weaknesses and will be eager to build tools to both attack and defend these systems while sharing these findings with the world.
We love inventing tools and products to help blue teams detect and respond to security threats and labs researchers are dedicated to this effort. Your deliverables will be blog posts, conference talks, papers, and tools.
Candidates should have a track record of publication (talks, tools, papers). They will have a demonstrated intuition for interesting areas to investigate and will be able to dive deeply into new areas to obtain results. They are able to rapidly build (or prototype) attack and defensive tooling as needed and are able to easily build on the work of others. We don't focus on bug hunting but new techniques and new bug classes are always worth chasing.
Location
Worldwide
Applications
If this gets you excited, drop us a note at hiring@thinkst.com!