Why Canary?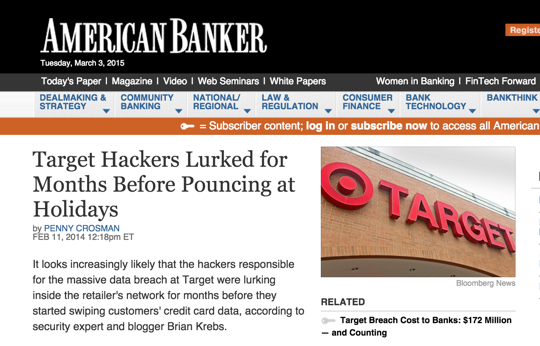 Outsiders ran rampant.
The 2013 Target breach cost hundreds of millions of dollars, and the CEO his job. But this wasn't a grab and run heist, the intruders spents weeks on the Target network carefully plotting their moves.
Target didn't know when it mattered.
Attackers remained in the shadows.
GCHQ had accomplished its objective. The agency had severely compromised Belgacom's systems and could intercept encrypted and unencrypted private data passing through its networks. The hack would remain undetected for two years, until the spring of 2013.
Belgacom didn't know when it mattered.
Insider threats went undetected.
Edward Snowden traversed the length and breadth of the NSA's network in search of documents, each one an opportunity for an alert which never materialised.
The NSA didn't know when it mattered.
Long term reconnaissance paid off.
Prior to the very public defacement and destruction of Sony Picture systems, attackers were present for months collecting passwords, exploring the network and remaining in a position of power.
Sony Pictures didn't know when it mattered.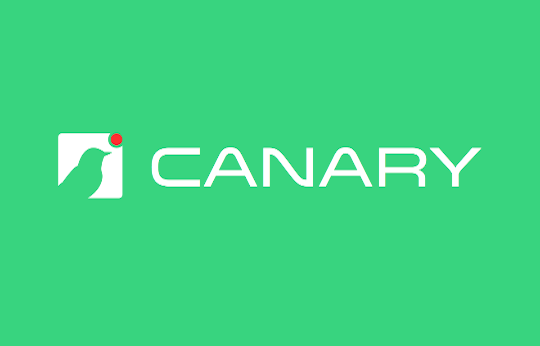 Would you know when it mattered?
Anti-virus, IDS, and intelligence feeds generate so much data that the signal is lost.
Canary let's you know when it matters.
How it works?
Order, configure and deploy your Canaries throughout your network. Make one a Windows file server, another a router, throw in a few Linux webservers while you're at it. Each one hosts realistic services and look and acts like its namesake.
Then you wait. Your Canaries run in the background, waiting for intruders.
Attackers prowling a target network look for juicy content. They browse Active Directory for file servers and explore file shares looking for documents, try default passwords against network devices and web services, and scan for open services across the network.
When they encounter a Canary, the services on offer are designed to solicit further investigation, at which point your Canary notifies you of the incident.
Each customer gets their own management console, on which alerts can be reviewed, notifications configured and Canaries managed.
Your Canaries constantly report in, and provide an up to the minute report on their status.
Canary Incident: Shared File Opened. Source: 192.169.103.59 Target: dc 104 (10.122.34.5) File: "2016-Tender-Summary.pdf" User: Guest
When an incident occurs, we alert you via email or text message as you prefer.
Manage your alerts in the console, where you can get more information on what triggered the incident.
Pricing
Canary pricing allows you to start immediately, with tiny upfront costs. For under $10k, you get 5 Canaries, a dedicated console, and 5 licences for alerts, support and maintenance.
Got different requirements? Get in touch and we can help with additional Canaries.
Canary is simple, brilliant & effective